Staff
I take customer service very seriously. So does my staff. Together, we are committed to providing exceptional customer service to all of our clients.
If you need to schedule an appointment, make changes to your policy, submit a claim or request any other service, please let us know and we will respond promptly.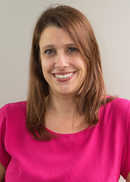 Kara E Puckey
Associate Wealth Management Advisor
Office - 518-690-7913
Kara has been with Northwestern Mutual since 2003. Originally from Syracuse, NY, Kara graduated from LeMoyne College in 2000 with a business degree.
She currently resides in Albany with her husband Ryan and her sons Alex and Joe. Kara enjoys spending time with her family, traveling, and relishing the summer weather.
Fun Fact: Kara came in 2nd place for state championships in swimming in high school.
Kara is well versed in all areas of the business. She is always looking for solutions by thinking outside the box. Kara is fully licensed (insurance, mutual funds, stocks, Exchange Traded Funds, etc) and can take care of almost anything you need even if Scott is unavailable. Feel free to ask her anything; if she doesn't know the answer, she will find it for you.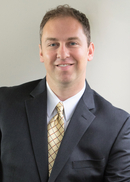 Shaun W Hampston
Office - 518-690-9714
Shaun has been with Northwestern Mutual since 2005.  He graduated from St. Rose in Albany NY.  Shaun enjoys winter sports, biking, boating, anything that is outside in the midst of nature.
Fun Fact:  Shaun was treasurer of the St. Rose Alumni Association!
Shaun has been in the financial industry since he graduated from college.  He is well versed in the industry and prides himself on being up to date on all the latest financial information, and upcoming changes within the industry.  Shaun will be able to answer any questions you have, or meet with you to discuss your financial needs.  Feel free to call Shaun anytime; he can surely help you with all of your questions as he holds his Life, Accident & Health License as well as Series 6 and 63 (mutual funds).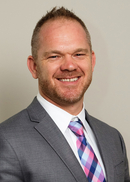 Zak Cassady Dorion
Marketing Director
Zak has a background in marketing, technology, and operations management. Zak, originally from Niskayuna, NY, received his undergraduate degree from the University of Vermont and his MBA from Thunderbird School of Global Managment (ranked #1 in the world for international business). Zak spent 10 years living, working, and studying in over 35 countries. He know lives back in his hometown with his wife and three children. 
Fun Fact: Zak is a published author, having written the first two books ever on Crowdfund Investing: "Crowdfund Investing for Dummies" and "Crowdfund Investing in a Day."
Zak helps our team get in front of more people so we can enable them grow and secure their wealth. Zak thrives on creating and implementing systems to make our team more efficient so we have the time needed to dedicate ourselves to each of our clients and their individual needs.